Here is what just a few of the great authors that have been on Inside Personal Growth's podcast are saying about the podcast experience, and their participation in the Compassionate Communications Foundation "Helping the Homeless One Podcast At A Time" program are saying.
"I've been on Greg Voisen's podcast twice and, each time, I've had an amazing experience. Unlike other shows, Greg reads the books carefully and builds his thoughtful questions out of extensive reading and research. He's also one of the few people out there who's dedicated to using his platform for good by helping to solve the homelessness crisis."
– Nate Klemp Author of the 80/80 Marriage & Start Here –Mastering the Lifelong Habit of Wellbeing
"This alignment of purpose and passion to drive growth is what Greg Voisen embodies. As an adept interviewer, Greg truly connects with his guests and pulls out those valuable nuggets that will inspire you to move forward toward personal improvement. Not only does Greg deliver insights but also impact. He's someone who is truly about paying it forward and I feel fortunate to have been interviewed by Greg. It also gives me such joy to know I can help him do good in the world and as a contributor to his wonderful foundation."
– Connie Steele, Author of "Building the Business of You"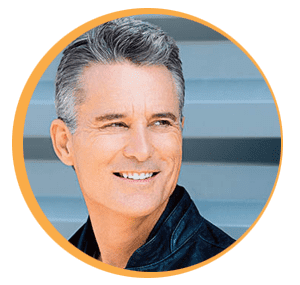 "Greg is that rare individual that builds a platform not for himself but as a launchpad for others. Heart has always been the engine of his interviews and ideas, and he's built a community of consequence in that it leaves a meaningful and lasting impact with every episode. It was such a pleasure to be included in his show and I highly recommend it to thought leaders and listeners alike."
– Simon Mainwaring, Founder & CEO of We First, inc. and author of Lead With We
"Greg Voisen not only hosts Inside Personal Growth, one of the best podcasts online, his foundation does incredibly valuable work providing for the homeless. I can't wait to do more together."
– Steven Hoffman, author of Surviving A Startup & The Five Forces
"Greg Voisen embodies the best of great interviews and making a difference through their content plus his volunteer work through his non-profit Compassionate Communication Foundation. I appreciated being offered information about it and getting to give also. Plus being interviewed by a host who clearly cared enough to read my books and was able to join in a dialogue, not a pre-sent list of questions. The whole experience was wonderful. You feel you have a new friend when done with shared aspirations. Thanks, Greg, for doing it the Right way!"
– Carol Sanford, Senior Fellow Babson College, #1 Amazon Best-Selling Author of six books, including Indirect Work: A Regenerative Change Theory for Business, Communities, Institutions, and Humans
"I LOVE that Greg is using his fine podcast to help the homeless and giving us all the opportunity to help too."
– Roger Walsh MD, University of California
"I absolutely loved having a podcast conversation with Greg Voisen and being on Inside Personal Growth! He did his homework and had wonderful, insightful and thought-provoking questions. It was smooth and delightful. And what made this even better is being able to help Greg serve the homeless; having an opportunity to contribute to an organization focused on making a positive difference and elevating more humanity in the world was a huge bonus.
– Rosie Ward, Ph.D., Author of "Rehumanizing the Workplace"
"Have appeared as a guest on many many podcasts over the last four or five years. There's always a sense of vulnerability because you just don't know how effective the interviewer is. Greg Voisen is a professional. He really does his research and therefore the questions he asks are relevant, provocative, and serve the listener extremely well. I've done a number of interviews with Greg and I emerge feeling that all parties were well served… Because I felt complete that my message came through, the listeners were clearly benefited from Greg's thoughtful questions which, in all probability, reflected theirs. And, I believe the philanthropic component added octane to it all."
– David M. Corbin, The Illuminated Brand-Building a Brand-Centric Culture
"It was a pleasure and privilege to be a guest on Greg's podcast. He not only read my book A Climb to the TOP, his command of the material and level of preparation was outstanding. He knew exactly the direction he wanted to pursue for our program and beautifully led the narrative for what became a powerful collaboration. I am proud to be associated with Personal Growth and grateful to Greg for his unyielding commitment to make the world a better place."
– Chuck Garcia, "Climb Leadership International"
"Greg is an extraordinary, conscious being. A researcher and lifetime learner, he actively reads the entire books written by his podcast guests prior to interviews, then reflects upon their stories and messages cultivating well-prepared questions. He brought that sage wisdom and curiosity onto his show with me, asking things that helped me explore and explain the heart of my mission. It was a delight to talk with him on "Inside Personal Growth" and connect with his listeners. He's compassionate, curious and thoughtful, and that comes through in everything he does, including helping our homeless friends."
– Pamela Brinker, LCSW Author of "Conscious Bravery: Caring for Someone with Addiction
Record a video"
"I have done countless podcasts over the last several years and Greg's approach, his thoroughness, passion and commitment to making a difference in the world are truly exceptional"
– Jim Loehr, Renowned Performance Psychologist and Author
"Greg has a gift for elevating ideas worth contemplating and amplifying the voices of authors and thought leaders who are working to make a difference in the world. His podcasts are intentionally designed to support the growth of his listeners and expand the patrons of his foundation that serves the homeless. His joy for life, depth of knowledge, and selfless nature have made him a trusted resource."
– Maryanne O'Brien, author of "The Elevated Communicator"